Passover Recipes
Published on
Apr 07, 2020
Passover certainly makes us think twice about what ingredients we're using to cook and bake. Maybe you banished all of the chametz (leavened food such as bread, flour, cookies, etc.) from your home, or you hid it away in a cabinet, or you're just not using it. And maybe you're not eating bread, or you're not eating rice or legumes (kitniyot)...however you're observing Passover this year, it's an opportunity (and a challenge) to be thoughtful about what ingredients we're using and how to make food that's still delicious. Because let's face it, friends, matzah really isn't that great on its own. We have a seder plate recipe, a few side dishes, a main dish, and a few desserts. Many of these come from my mom's arsenal of recipes that we've used for as long as I can remember!

Let's start with some helpful vocabulary:
Matzah Meal- Totally ground up matzah. Can be bought separately or made in a food processor by adding matzah and pulsing until it's a consistency that is a little coarser than flour. If you get it all the way to the consistency of flour, it's matzah cake meal, and can be used in cake recipes (none of which I've included here, but I'm sure you can find some on the world wide web if you really want to try this or if you accidentally pulsed your matzah too much).
Matzah Farfel- Crumbled up matzah. You might be able to buy it separately, but why would you? Just put some matzah in a ziploc bag, and hit in a few times. You could probably also just drop it on the counter (still in a bag- matzah makes a huge mess) a few times and you'll be set, depending on how easily your matzah breaks.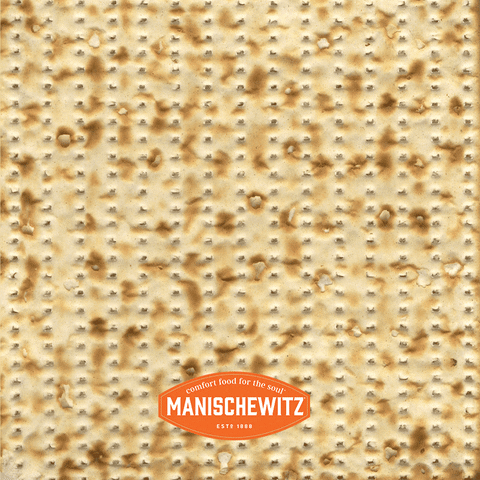 On The Seder Plate:
The Old Familiar Charoset (it doesn't get much easier than this)
2 cups chopped apples (peeled or unpeeled, chef's choice, and cored)

2 cups chopped walnuts

2 teaspoons cinnamon

2 tablespoons sweet red wine or grape juice



Combine and refrigerate. Since this seder is probably smaller than most, you can obviously adjust the amounts as needed (also based on what you have). If you like eating charoset throughout Passover, like my brother, make more! We're in quarantine and the only rule is stay home. Taste as you go and add more cinnamon or fruit of the vine as you see fit. I don't particularly like nuts, so I'll probably do more of a 2:1 ratio apples: walnuts. You can also add some other spices like nutmeg if you want to try something new.
Side Dishes:
Fluffy Matzah Balls
3 eggs

1/2 cup matzah meal

1/2 teaspoons oil (it just says oil, and I'm going to guess vegetable oil, but you do you)

1/2 teaspoon dill

Beat eggs with oil.
Add matzah meal and dill and mix well.
Refigerate for 1/2 hour.
Bring a pot of water to a boil.
Rinse hands with cold water (so matzah balls won't stick) and make small balls.
Drop them into the water.
Cover, reduce heat and simmer for 45 minutes.
Makes 12-15 matzah balls.
Honestly, I always make it from a box mix and luckily found one in my pantry from last year. Now we have the time! So why not try your hand at making them from scratch?! I've also seen recipes that suggest cooking the matzah balls IN the soup to absorb some of the flavors of the soup. In my experience, my fluffy matzah balls sometimes shed a bit during the process, and so I like to make them in a separate pot of water and boxed chicken stock.
Unfortunately, and confusingly, my mom's set of recipes that I have via a 2014 email to my Hillel rabbi doesn't have a matzah ball soup recipe. So here's one that I'm going to try from a Jewish chef that I trust (but do not know personally), Tori Avey:
https://toriavey.com/toris-kitchen/perfect-chicken-soup/
It's the recipe that I found that I already have most of the ingredients for (and the other ones I think are negligible. I don't like celery anyway.).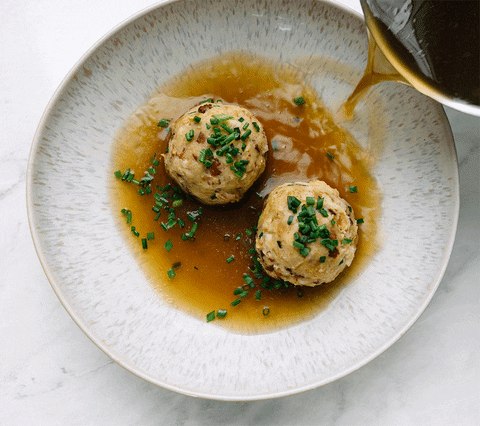 Apple or Banana Farfel Pudding- farfel is a silly word, and I swear this is one of my favorite Passover dishes
2 cups matzah farfel

cold water

2 eggs

1/2 teaspoon salt

1 cup sugar

2 Tablespoons margarine or oil

1 apple, cut and diced or 1 banana sliced

1/2 cup chopped nuts
In bowl, cover farfel with cold water.
Drain immediately.
Beat eggs with salt, sugar, and margarine/oil.
Add farfel. Stir well.
Add fruit and nuts. Gently mix.
Pour mixture into a greased 8" square baking pan.
Bake at 350 degrees until brown, 30 to 40 minutes.
Matzah Apple Kugel-
This one is very similar to the previous dish and this one could also be made with bananas instead. Slightly different texture and one makes more than the other (I called my mom while writing this up to confirm the difference, because I can never remember. She said this one is smaller, but I think they're about the same.) Honestly, we just don't have a ton of eggs, so this year I'm making the pudding.
6 matzahs (sheets of matzah? pieces of matzah? SQUARES. 6 squares of matzah)

6 eggs

1 cup sugar

1 teaspoon vanilla

2 Tablespoons margarine, softened

1 cup soaked raisins (or not, if you're one of those people who hate raisins)

1/2 cup chopped pecans (or walnuts, if you have leftovers from the charoset, also optional)

2 granny smith apples, grated
Preheat oven to 400 degrees.
Break matzah into small pieces. Place in a medium-sized bowl and cover with hot water. Wait one minute and drain.
In another bowl, beat the eggs.
Add sugar, vanilla, margarin, raisins, pecans, and apples to the eggs.
Mix with the matzah.
Pour into a greased 3-quart casserole dish.
Sprinkle with cinnamon and sugar.
Dot with margarine across the top.
Bake at 400 degrees for 10 minutes. Lower heat to 300 and bake for another 20 minutes.
Great warm or cold. Serves 8.
Could also be considered a dessert. Do what you want. Nobody said all sides had to be savory.
Main Dish:
Sweet and Sour Meatballs (my brother's favorite)
2 pounds ground meat (beef or turkey or mix) (editor's note: we've been doing a mix of ground beef and ground lamb for meatballs and hamburgers lately and it's bomb!)

1 chopped onion

1 cup crush matzah (farfel)

3/4 teaspoons salt

1 cup sugar

1/8 teaspoon pepper

1/2 cup water

2 eggs, beaten

20 ounces tomato sauce (the original recipe says tomorrow sauce, lol typos)

1/4 cup lemon juice
Combine meat, onion, matzah, salt, pepper, water, eggs, and 1/2 cup tomato sauce.
Form meatballs and place in a greased baking dish.
Combine remaining tomato sauce with lemon juice and sugar. Pour sauce over meatballs.
Bake at 350 degrees for 1 to 1.5 hours depending on desired crispiness.
Baste frequently. (If you don't have a baster-we recently discovered a crack in ours-do your best to spoon the juices over the tops of the meatballs so they don't dry out.)
Serves 6 adults. You can also serve to children.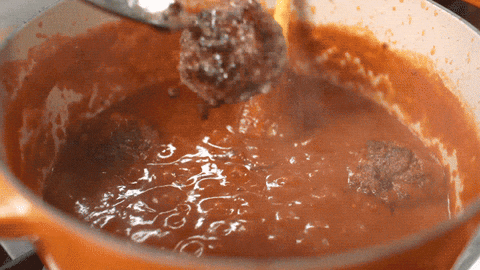 Desserts:
Passover Candy aka Matzah Toffee aka Matzah Crack (please tell me who first decided to call it this, because it makes me feel a little uncomfortable)
3-4 matzah squares

2 sticks of butter (or margarine for dairy-free)

1 cup brown sugar

12 oz. semi-sweet chocolate chips (or dairy-free chocolate chips if you want. Can also be made with white chocolate or milk chocolate if that's more your style. It is pretty sweet, though, and the semi-sweet or dark chocolate helps balance it all out.)
Preheat oven to 350 degrees.
Cover cookie sheet with foil and grease it lightly (with butter, margarine, or pam spray- this is VERY important because otherwise it'll stick to the foil and that is no fun for anyone).
Arrange a single layer of matzah on foil.
Melt butter or margarine and sugar until it just starts to boil and carmelize.
Pour evenly on top of matzah.
Bake for five minutes.
Remove from oven and immediately sprinkle chocolate chips on top.
As they melt, spread with knife.
Cool in refrigerator.
Break into pieces (either with a knife or with your hands-it's just for everyone you're already sharing germs with in quarantine).
Store in refrigerator or freezer.
Hot tip: before you break up the matzah candy and put it in the fridge, you can add any number of toppings! Make it fun with sprinkles, make it spicy with chili powder, add dried fruit or almonds! The possibilities are endless!

Meringue Cookies
I learned last year from a seder guest I didn't know that in Hungarian, these are called habcsók (pronounced hop-chuke) which mean kiss because they're shaped like kisses. Also, whoever decided that the hershey kiss shape was the shape of kisses?! I have consistently messed up making these and I bake all the time. Here are (my) common mistakes: forget to separate the eggs while trippling the recipe and waste lots of eggs; add the sugar before beating the whites to stiff peaks; being impatient while beating the egg whites and stopping before the peaks are really stiff. I've also been guilty of googling what stiff peaks should really look like, about how long it takes to beat egg whites to stiff peaks, and what speed I should be beating them on. None of these are bad things. I was very confident and ready to get them right on the first try this year, and I was typing this up I realized that I don't have orange juice...so there goes that plan.
2 egg whites

1 scant cup of sugar (scant means just under a cup)

1/2 teaspoon orange juice

1/4 teaspoon cream of tartar (optional, but if you have it, it can really help get those stiff peaks)

optional: 1/2 cup each chopped dates and walnuts (or chocolate chips! I usually make half plain and then half with chocolate chips.)
Preheat oven to 300 degrees.
Separate egg whites and egg yolks. You only need the whites for this recipe.
Add cream of tartar to egg whites.
Beat egg whites until very stiff.
Fold in sugar and orange juice.
Fold in whatever add-ins you've decided to use.
Bake on a lightly greased cookie sheet for 20 minutes.
For Throughout Passover:
Matzah Brei
Really just a great, easy breakfast that I'll make with leftover matzah throughout the year.
4 squares of matzah (or really however much you want, depending on how many people you're cooking for.)

3 eggs, beaten

Oil or margarine

Onion, diced (optional, for a more savory dish)

Warm Water
Break matzah into small pieces (farfel that matzah!).
Soak farfel in warm water until soft, then drain.
Heat margarin or oil in a frying pan.
If using onion, add to frying pan and sautee until soft.
Add matzah and fry until crisp.
Add eggs.
Mix eggs and matzah well.
Cook until eggs are done.
If going for a sweeter vibe, top with syrup or honey.
Thank you for letting me share some of my Passover with you! Can't wait to see what you make. As always, feel free to reach out with any questions (mgoldsteingleisser@jfedcin.org) or recipe clarifications. I'll give you my mom's numbers. I'm just kidding, but she would probably love that. And let us know if you try any of these recipes!
Happy Passover, chag Pesach sameach!